Iowa Web Design
& Web Hosting
Beautiful Websites • Affordably Hosted • Search Optimized
I offer web design services building affordable small business websites in Iowa that are search engine optimized. Located near Des Moines, Iowa and serving central Iowa businesses and beyond, I also provide a variety of web hosting packages for turn-key solutions to all your small business website needs.
Web Design Services
If you're looking for small business website design in Iowa, I've got you covered with value only freelance web design can offer. All of my sites are responsive to differing screen sizes and I pride myself on beautiful web design founded in search engine optimization.
Along with web design projects, I also take on miscellaneous projects like landing pages and click funnels. Plus, I can help you with your WordPress website from right here in Iowa, including monthly website maintenance & automated scheduled remote backups!
Web Hosting Plans
Affordable | 24 Hour Support | 99.9% Uptime
I've partnered with a leading web hosting company to offer clients the best of both worlds – a 24/7 tech support team in emergencies and myself as a local, personal point of contact that can log into your web hosting control panel on your behalf. Beyond designing your website, I'm prepared and capable of a continuation plan to assist in all your webmaster tasks.
Plus other web solutions.
Get more information on building or altering an existing website.
Iowa SEO Services
When designing your website, I work to ensure it is built with search engine optimization in mind. My goal is to set your website up for success by following best SEO practices from the start. This ensure there's less need to change content or meta components later and gets you ranking faster!
SEO Services
XML Sitemaps | Google Search Console | Structured Data (Schema) | ALT Text
Google My Business | Citation Building | and much more…
If you already have an existing website, I can also offer retroactive SEO guidance for existing websites along with maintenance continuation plans. My approach to offering SEO expertise in Iowa involves a free initial audit of your website to seek out any obvious improvements. Then we'll use an SEO checklist to figure out a strategy for recommendations on how your website can be adjusted.
The Benefits of Search Engine Optimization for Your Business

More Website Visitors

Increased Conversions

Perpetual Investment

Geographic Relevancy

Greater Brand Authority
Website Maintenance
I work on existing websites as well. From monthly maintenance plans to one off repairs and updates, I help small business websites running on WordPress stay up to date and working correctly. Many times, websites will continue to work without incident until one day you realize it no longer works and you're losing out on business.
It's important to perform routine reviews and maintenance to keep your website up to date to avoid security vulnerabilities and periods of downtime. If you don't already have a website backup plan in place, that's a perfect place to start and I can help you there as well!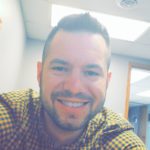 Hi, I'm Landon • Freelance Web Designer
Located in central Iowa, I'll take on web projects anywhere. If you're looking for a small business website designer or Iowa SEO expert, I'm looking forward to hearing from you!
I offer a no-pressure, free initial consultation to provide you with a estimate and discuss your objectives.
Psst! Web hosting customers receive a discount on design and SEO services.
Testimonials
I'm proud to offer quality customer satisfaction when I work with you. I take pride in communicating effectively and providing the results you expect. In fact, I'm 5 Star Reviewed and you don't need to take my word for it. Check out what some of my customers have said about their experience working with me.
Why work with me on your website?
#IowaNice
When you work with me, you get Iowa nice customer service. I work hard to deliver the expected results and it isn't uncommon that I surprise clients by going above and beyond with ideas or features they hadn't realized would benefit them.
Local Discounts
Iowans helping Iowans is an Iowan thing, which is why I offer discounts for Iowa residential and commercial customers when signing up for a shared web hosting package. Simply find a discount code on the website or reach out directly and I can hook you up.
Affordable
Larger agencies often price themselves out of working with small, local businesses because their overhead necessitates larger projects. As a freelancer living in small town Iowa, I don't have the huge costs associated with offering my services and can tackle small projects other companies might not want to deal with.
Webmaster Articles
Let's Get started!
I offer free estimates and am happy to answer any questions you might have!