Quality web design services go beyond design
Is your website search engine optimized?
I'm a DES MOINES, Iowa SEO expert.
Can you tell the difference between the two screenshots below?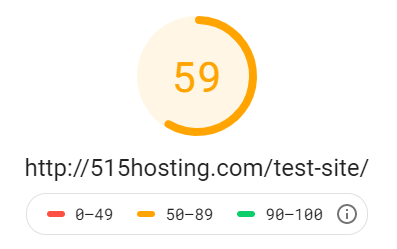 Looks can be deceiving.
---
Both of these sites are identical once finally loaded and yet they both score differently on Google's Page Speed Insights & search engine optimization (SEO) analysis tools.
That's why it's so important to understand the qualifications involved in building your business website in the current web design landscape.
You can't tell by merely looking at them, but one is very slow to load, isn't optimized for SEO, and doesn't feature a secure SSL connection. The other site takes all of those items into consideration, resulting in a better user experience and an edge in search results.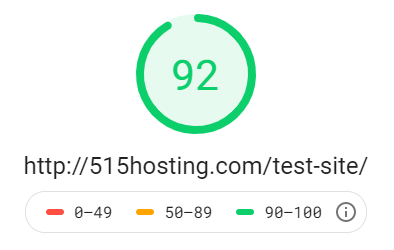 Benefits of SEO For Your Iowa Business

More Website Visitors

Increased Conversions

Perpetual Investment

Geographic Relevancy

Greater Brand Authority
Search engine optimization is one of the best and most cost-effective marketing investments you can make. While working with an SEO agency or search engine optimization specialist on a continual basis has value, most SEO improvement techniques tend to benefit a website continually.
You might pay an SEO company to write a monthly blog post, but even if you ended the agreement those blog posts would continue to drive traffic as long as they exist. Unlike pay-per-click campaigns and traditional paid advertising, the bulk of your SEO efforts are performed one time and continue to benefit a website perpetually. Things like structured data only need to be set up once.
As your domain authority improves, there is often a compounding effect that can result in exponential growth. The same efforts to improve your domain authority are also efforts that increase brand awareness and give greater confidence to buyers. All of these things come together to increase website visitors and lead to greater conversions.
I rank number one on Google & I can help you rank higher, too!
Here's something to consider…
You hire an accountant for bookkeeping, a lawyer for legal advice, and perhaps employees to help as your business grows. Why is your website not getting the same treatment?
Tune your website!
Improve your rank!
Increase conversions!
With an SEO content strategy, technical optimization plan, and structured data incorporation, your website could be blasting through the search positions.
Join My Happy List of Des Moines Clients
Provide your email address and I'll be in touch with a plan to reach your SEO goals.
SEO: A Design Foundation
As an Iowa SEO expert, I'm often propositioned with "how can I add SEO to my beautifully designed website". The question web designers should ask is "how can we create a beautiful design around your small business' search engine optimization plan.".
While the answers to that question will differ from one web design project to another, the objective is universal – get found in search results.
Yet, some web designers place so much emphasis on the graphic design that search engine optimization is an afterthought. That's why web design is more than just layouts and neat graphics.
From how files are named to the order of page titles, there's more to a great website than creativity to get found in search.
Simply put: SEO is at the core of web design.
CONTENT IS THE PRIORITY
Above every other aspect of your website, the key metric for success is the content provided to your visitors and as a function of that, to search engines.
DESIGN SHOULD BE COMPLIMENTARY
Since content is the priority of SEO, your design should fit around it instead of trying to fit content into the design.
DESIGN IS IMPORTANT THOUGH
How your website looks still matters, because good design keeps visitors engaged and lowers bounce rates. The design should serve to better communicate the information in an intuitive and non-distracting way.
OPTIMIZE THAT CONTENT
Search engine optimization is as much about optimizing how content is displayed as it is what's displayed. Minimizing storage space and file sizes has many benefits.
SPEED MATTERS
Search engines prefer faster sites over slower ones. Technical SEO encompasses minimizing code to display the sites as fast as possible.
SITE SECURITY IS REWARDED
Ensuring users are safe and their privacy (passwords and credit card details) is kept safe is imperative to e-commerce and membership sites. That's why SSL sites rank higher.
Don't just take my word for it.
Proof in pictures.
Can you tell where this client hired me? I tripled the CTR for this website for a central Iowa business in 2 months.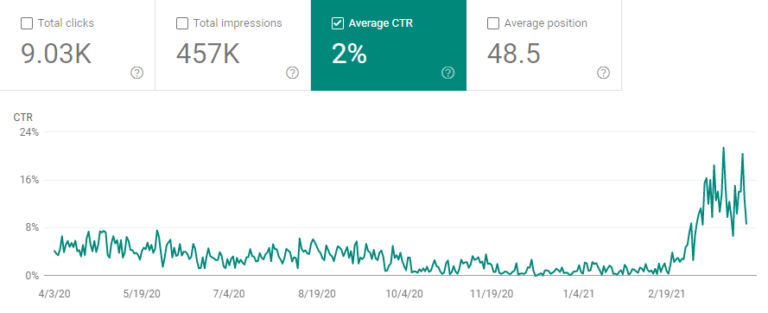 I took this brand new domain and website to 30,000 visitors per month in less than 16 month.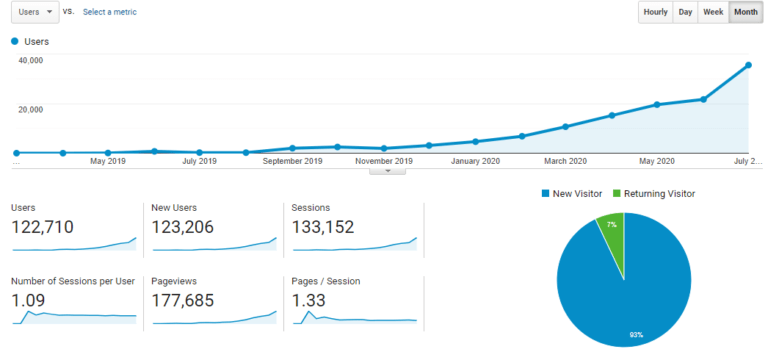 I helped this company with a brand new domain start ranking on page 1 within a month of going live.

This main street Iowa business went from rarely getting any clicks a month to consistent weekly search traffic.

There's A Lot To SEO
The content search engines scrape when evaluating a website is, for the most part, the same as what a visitor to your website would see when viewing it. This is because search engines request the same HTML code as a user's web browser and within that code is all the same text and imagery that ultimately gets displayed.
This predominately falls under on-page SEO. That consists of configuring what is served to search engines that end up visually rendered, but also extends to the type of data added to a page as descriptive information – also known as meta tags and/or structured data – that search engines use to help evaluate how it should index the content.
Technical SEO is also an important aspect. Good content is worthless to search engines if pages are uncrawlable due to errors. Slow or unsecured websites are also frustrating for users and search engines alike resulting in damaging your website's reputation for user satisfaction, which can also hurt search engine rankings.
Lastly, search engine optimization also encompasses how a website interacts with other websites. Off-page SEO involves efforts related to backlink development, social media presence, and directory listings. Creating a network of links and awareness about your brand on other websites builds authority.
There are a lot of variables at play for how search engines discover and determine which websites should dominate search results. That's why I use an entire SEO checklist to methodically plan my approach to optimizing a website for search engines. My web design questionnaire for new web design clients includes more than just information on style and aims to create an SEO strategy from the start.
Initial SEO Improvements
Perfect for mom and pop shops, new websites, and small businesses looking to improve their ranks without committing to a long term plans, initial SEO improvements include the addition of structured data, adjustment of page titles, & the addition of an XML sitemap.
Submission to Google Search Console, Bing Webmaster Tools, plus setup of Google My Business is also recommended as part of the initial SEO improvement plan. I'll also check for missing alt text and provide additional recommendations.
These initial SEO improvements tend to provide perpetual value as long as your website exists and provide the foundation of an optional continuation plan.
I'd be happy to perform a one-time SEO service to your website to improve your search rank. An SEO tune-up is a great way to quickly boost your results within a wide range of budgets!
Want your site to show up like this on Google?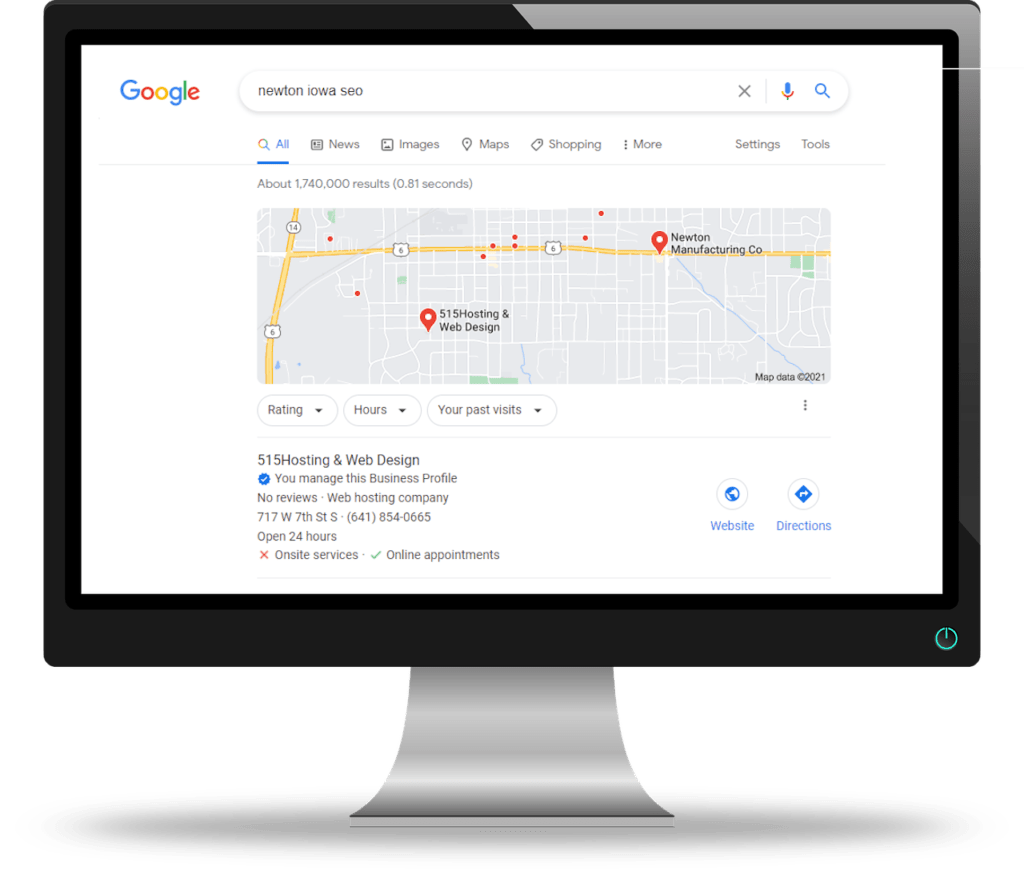 My SEO Approach
without the snake oil.
If you already own a website, you've probably received an email from an "SEO expert" making all sorts of claims about ranking number one on Google. Maybe you've seen an advertisement promoting monthly SEO retainer plans that promise to help you rank higher on search engines by utilizing monthly audits and changes to your site as part of tuning up your search engine optimization strategy.
Consistently updated content is beneficial and there is value in monitoring and tweaking content to fit keyword trends or prioritize low volume long-tail key phrases, but so many SEO specialists out there are snake oil salesmen selling a service with arbitrary results and cherry picking their success.
What key words are they really promising to rank you number one for? What exactly do they intend to do on a monthly basis? Where do they originate your backlinks from? Does their method have long term sustainability? And how much of their sales pitch is fluff?
I can't speak for them, but here's my approach.
The Bare Minimum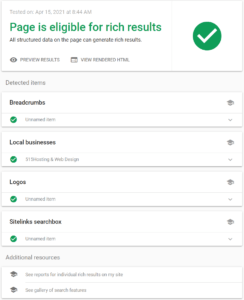 When most small businesses think about growing their organic clicks through SEO, there is often an assumption of grandeur results. Unfortunately, a small local shoe store in main street Iowa isn't going to compete against major shoe retailers when it comes to generic search terms like "shoes for sale" without some serious domain authority and brand growth.
Thankfully, Google and other search engines have implemented geographic relevancy in search results. While taking over the number one spot in Google from a Fortune 500 company might be a huge undertaking, ranking strongly for "shoe stores near me" due to geographic relevancy is possible with the right structured data and content strategy.
Since you're the expert in your business, you're often the best resource for great content to fill your website; however, hiring an SEO consultant ensures you're not overlooking the important aspects of SEO that your content alone isn't able to provide.
Structured Data (Schema)
This is meta data (a.k.a. Schema markup) that exists in the underlying HTML code that gives search engines information about your business, including things like longitude and latitude, address, city, phone numbers, business hours and more. As the name might imply, the data is structured in a way that ensures search engines understand exactly what the data is about.
Search Consoles
Google and Bing (as well as the less relevant to US citizens Yandex & Baidu) have webmaster dashboards. Verifying your domain ownership to access those tools is invaluable as they allow you to see and analyze exactly how their services are crawling your pages & most important of all they provide accurate data on what search terms your website is ranking for, where it ranks, and how often users are typing those queries in during a given period.
XML Sitemaps
Using sitemaps, and as an extension of that submission of RSS feeds with product data, lets search engines initially know you exist. More importantly though, sitemaps provide search engines with a structured hierarchy of your pages & some information about how often your pages change – though Google tends to crawl at their own self-preferred pace.
Configure Titles & Descriptions
Lastly, as part of the bare minimum, page titles and descriptions should be manually adjusted to better summarize the page and prioritize the key concept search engine visitors are likely to be seeking. It's not uncommon for businesses to simply have their business name in their page title, but what your business is called is less important than what you do. While a continuation of SEO plan is important, these initial titles and descriptions are the bulk basis of success.
It used to be key words reigned supreme and a lot of SEO experts still cling onto that concept. I agree that key words & phrases play an important role in the content; however, my approach to search engine optimization is to have a content strategy rather than a keyword strategy. Writing good, quality content is what really matters and if you're doing that than you're likely already introducing a variety of key word rich phrases into your content.
A lot of SEO gurus are key word try hards that try to fit key words into content unnaturally and borderline on black-hat SEO (that's bad). Then they'll get a rush of boosted results fairly quickly to substantiate that their efforts were beneficial and pass that information on prematurely as SEO success only for the website to ultimately lose rank as search engines catch on to key word stuffing or similar techniques.
You may already be releasing really well-written content and routine blog posts, and that's great, but an SEO specialist can help take that content to the next level.
Front Loaded Page Titles
A lot of small businesses could often benefit greatly by simply adjusting their page titles to reflect their industry first, location second, & business name last. The same thing holds true even for heading and sub-headings. It's a minor change that has shown to benefit in search.
Links
While not necessarily a component of key word research, highlighting certain key words and then expanding upon that key word by linking out to another page (internally or externally) is extremely valuable. A link strategy can be used to develop reciprocal backlinks with integrity.
Long-Tail Keyword Discovery
This is a process where research is performed to find areas where longer key phrases could open up the potential for greater search volume for key words that might not rank well for just the key word alone. In some ways, these exist naturally in well written content.
Analyze Alt Text
Good content typically includes imagery and there's a good possibility your website lacks alternative text on images. Alt text, while not seen by the vast majority if visitors, is valuable to search engines and visually impaired users, which is why it should be a part of your content strategy.
The vast majority of you SEO success happens from the start with how you write your content and structure the data in that content. Most SEO companies then sell small businesses into monthly retainer plans for continued monitoring of keywords with the promise of proactively adjusting the site routinely. A proactive approach to SEO is important, but only if it doesn't encroach on allowing the content to organically succeed on its own merit.
Too often, SEO agencies put too much emphasis on always doing something to justify their billing and while a weekly blog post or similar release of content is beneficial to SEO by keeping a website relevant, I've found a lot of SEO specialists work against themselves by always trying to stay one step ahead of search engines without really having enough time to digest the data and how individual tweaks are helping the site…or not.
Search engines change their algorithms multiple times daily and the results of changes often don't propagate for a period of time. There's always going to be an ebb and flow with impressions, clicks, and average positions. Some companies will use that to their advantage to find correlation without causation, which is why one of the most important aspects of quality SEO is patience. While minor changes and new content can be made monthly, analyzing search console data quarterly tends to be a more valuable method of measuring results.
With a monthly SEO & website maintenance continuation plan, I'll manually audit your website on a monthly basis and then make immediate or quarterly adjustments, recommend monthly content releases if necessary, keep an eye on Search Console errors routinely, and perhaps most overlooked also ensure your WordPress site is up to date.
Fix Broken Links
Occasionally, websites will change their page URLs or remove pages entirely, which can break links on your website that result in 404 errors when visitors exit your site. It's important to keep an eye on these errors so visitors receive a fluid experience of trust that your site is well updated and relevant. It may even be deemed important to change URLs on your own website pages, which makes finding and replacing forgotten links that have been updated an important part of monthly SEO.
White Hat Backlink Building
Backlinks to your website help create authority, drive additional traffic, and tend to improve rankings…as long as they aren't created maliciously. Depending upon the intensity requested per the monthly SEO budget, I'll work to improve the number of quality backlinks by brainstorming and reaching out to websites that might offer beneficial backlinks. This isn't an easy task and efforts to often result in rejections for requests for backlinks, but sites can find value in guest posting, generating backlinks, and collaborating with other websites.
Key Word Evaluations
By reviewing keywords on a monthly basis, you'll have a better understanding of the type of phrases visitors use to find your website. That's important because it affects how you approach the content on your site, how titles might be adjusted, and whether there are trending topics that might be worth tweaking and adding to your site to catch. Keyword monitoring includes both a review of impressions on search queries and a review of changes in rankings for search terms.
Tweaks & Adjustments to Existing Content
Using the information provided in both keyword monitoring and the addition of new content over time, there often ends up being opportunities to retroactively adjust older content including page titles, URLs, alt text and nearly every other aspect of a site. A monthly SEO plan includes changes like superlative adjustments, finding phrases in old content to link to other pages from, finding phrases in content to link to old content from, among other simple tweaks and updates over time to build out a site effectively.
Plus Citations, Reputation Management & Google My Business
Monthly Local SEO
To power your business growth further, one time SEO updates can be extended to a monthly local SEO monitoring system. Using our local SEO management, we'll help your Iowa business get on the map and connect with local customers.
Our citation building service will get your business added to critical directories and ensure NAP (name, address, place) issues are resolved. Each month, we'll monitor your local rankings and work to push you higher or compete to hold your top spot.
Additionally, our reputation management service will tie into your social media and Google My Business pages, allowing us to monitor the performance of testimonials and reviews.
Our local SEO service is designed to give your website a competitive advantage and then show our clients the fruits of our labor with simplistic reporting each month.
Easy to understand reports of improvements.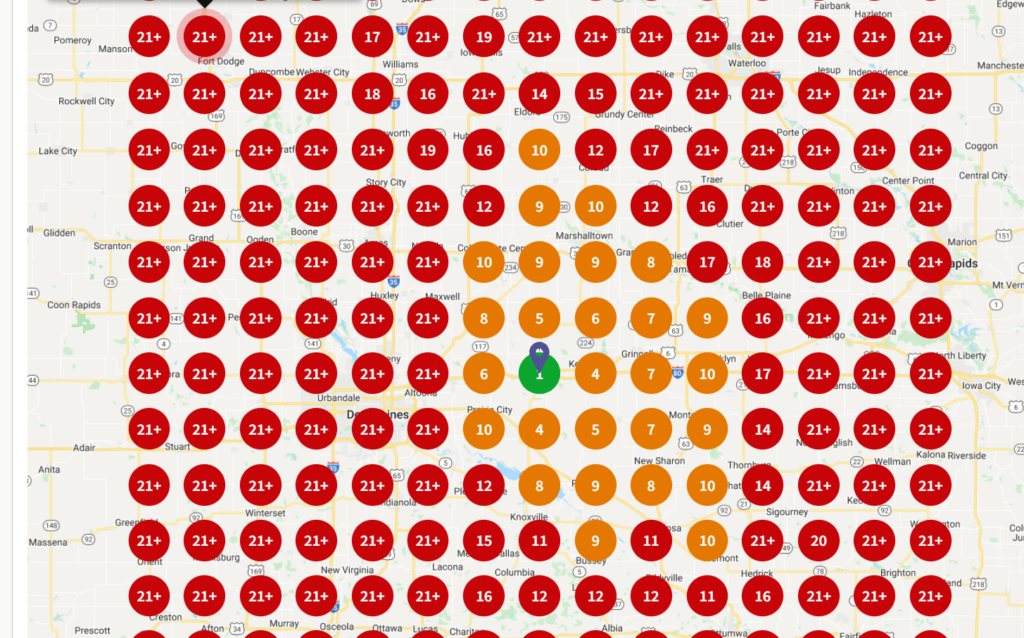 Let's Get started!
I offer free estimates and am happy to answer any questions you might have!